Breaking News: Fire hits Cosmopolitan in Las Vegas
One of Las Vegas' premiere venues and hotels, The Cosmopolitan, has been engulfed in flames and smoke. While no official reports have been released, pictures have begun circulating around social media showing the horrific site. One of the Las Vegas strips most famous hotel-casino's, it appears the source of the fire is from the Bamboo Deck, erupting up the hotels side with a thick black smoke.
The Clark County Fire Department said about 12:40 p.m. local time it was responding to the fire alarms and calls. As they battled the raging flames photos started to be posted to social media. There has been at least 1 injury according to official sources, although according to new outlet fox5vegas at least 2 have suffered burns.
Update to 3708 LVBS #fire: Trees and cabanas burned on pool deck. Very little extension to building. One patient transported at this time.

— Clark County FD (@ClarkCountyFD) July 25, 2015
Our thoughts and hopes go out to everyone else in the building, that everyone was evacuated unharmed.
More updates to follow.
Entrance to the Bamboo Pool at Cosmo pic.twitter.com/CLQ14lqIY8

— Corbin Williams (@corbinwilliams) July 25, 2015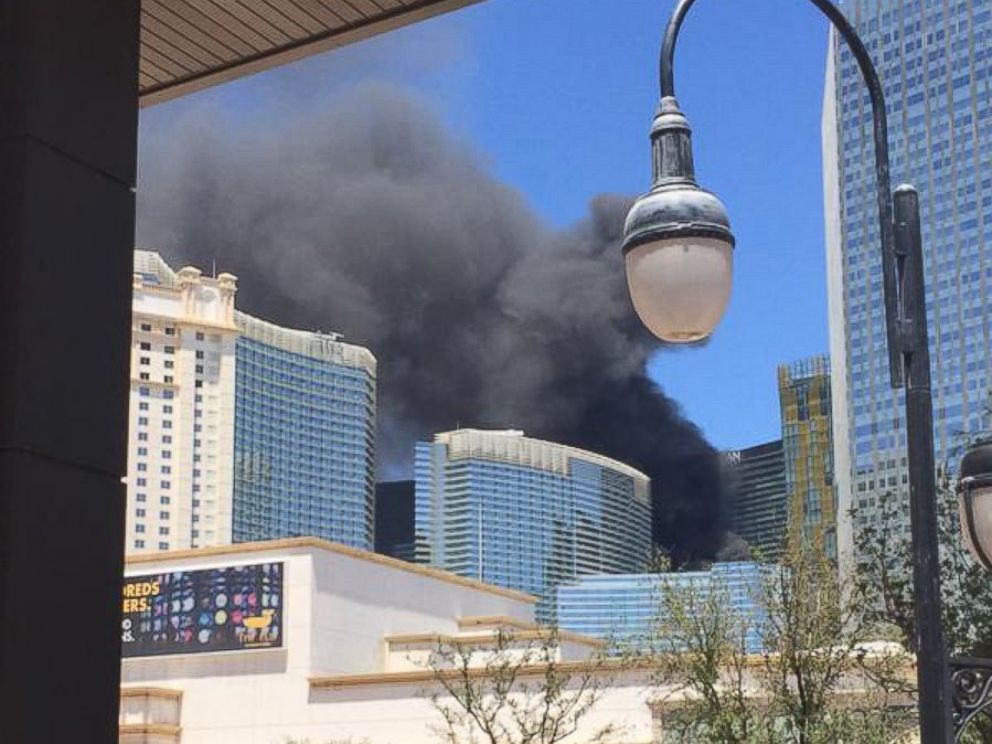 @Cosmopolitan_LV on fire.#LasVegas #Cosmo #Fire @FOX5Vegas @KTNV pic.twitter.com/mTburpmN1S

— Las Vegas Domain (@LasVegasDomain) July 25, 2015
 UPDATE: Thankfully it appears the firefighters have managed to brings the flames under control, on the outside at least, with Twitter user ccyr17 tweeting this: "Firefighters have taken control of the fire!! Thankfully!!!!"
Sources: ABCnews and DailyMail