Steve Angello & Martin Garrix: The Man behind them
Steve Angello and Martin Garrix are two of the industry's heavyweight's. Eagerly awaited as the major headlining acts at festival's in every corner of the globe, the pair bring excitement both from the studio and stage decks. And with Ultra Music Festival Miami last weekend no exception, we take a closer look at the man behind the top-tier disk-jockeying producers – Scooter Braun.
With every track awaited, repeated, compared and scrutinized, one is often guilty of over-looking the pressure they have to produce the same satisfying effect, but in a different package every time. And yet their career's have nearly 15 years between them, with Garrix still a teenager and Angello entering his calmer, more experienced years at 33.
Scooter Braun: The Man behind them
Scooter Braun is renowned, iconic, and in the world of musician managers, equally as titanic as Steve Angello and Martin Garrix. Emerging to fame from his work with the likes of Usher, Eminem, Ludacris and Britney Spears, Braun has become a powerhouse in mainstream management. With his showcasing of ability reflected in the continued success of Justin Beiber, he has in turn attracted some of the biggest names in the musical spotlight, including now being responsible for the careers of Psy, The Black Eyed Peas, and one of Asia's biggest stars, CL. So it was only a matter of time before Braun started to make motions within EDM.
Steve Angello has been at the helm of the modern emergence of EDM. Spanning from well before the years of Swedish House Mafia, his work as a label leader at SIZE has also brought about significant influence in the scene today. Providing a platform for budding talent, the exposure and time he provides each artist that comes onto its roster is a statement in itself. And yet, when looking at his catalogue of productions, you see no sign of compromise in any aspect. Highly self-disciplined and self-motivated, Steve Angello has always been a man of independence and vision.
Martin Garrix on the other hand is still just at the start of career. While bursting onto the scenes with the infectious big-room sound of "Animals", he's gone on to prove he's far from a one hit wonder. While his first few tracks were guilty of being formulaic, his drive to improve was, and is, undeniable. The timing of "Animals" release was near perfect to create the momentum still behind him today. But with that brings with it not just hype, but a great deal of pressure as well. Because living up to the expectations of the modern spotlight on EDM is no easy task – just ask Angello.
And while platinum-selling records, headlining shows and record-breaking net worth's are a common ground between the two, it's the sharing of their Manager, Scooter Braun, that adds depth to their similarities. And while for Steve it is likely a well known and established wisdom in his career, Martin caught on to the fact that it wasn't just the music he made that influenced his material, but also the people and structure surrounding him. And he caught on early.
Following his split with Columbia Records, Steve Angello has arguably had his best chapter in his career. Aided by the creation of his debut solo album 'Wild Youth', Steve has continued to prove his worth. After being upset with Columbia Records and their handling of his album, Steve – simply put – paid off their expenses to date on the LP and left. Something Scooter Braun himself had never seen. And something that has come to define the re-emergence of his solo career.
He then joined Braun's management, leading to his apparent total freedom and fluid creativity as an artist. Controlling the release of his album in two parts, the innovative marketing mindset behind SIZE has been evident throughout. And under Scooter Braun, it's not just his studio production that's been able to unravel its glory. With a residency at BBC announced within 3 months of Swedish House Mafia's break up, it was clear to EDM followers Angello was on a mission driven by his own personal vision and desire.
Continuing his dominance of sets and mixes, his residency, and consequential sets, have arguably kick-started further interest in the radio station's concept. Having dominated the iconic and mesmerizing stage at Omnia nightclub in Las Vegas over the past couple of years, his visual creativity is also one that leads the scene. Dropping the video for his collaboration with Gary Go, "Prisoner", only last week, it acted as the 6th music video for 'Wild Youth'. Implying that the next career chapter is about to appear on the horizon. And while we're not one to rush it, whatever lies ahead for Steve Angello is one we'll follow with eager interest.
Similar to Angello, Martin Garrix also found solace in joining Scooter Braun's management. Seemingly resolving his tensions with Spinnin' Records, in the meantime at least, the flying Dutchman has created a foundation for a lifelong career. Recently debuting his own label, STMPD Records, it's easy to forget he is still just 19. After timely collaborations with the likes of Tiesto, Afrojack, Dillon Francis, Usher, Matisse & Sadko and most recently John Martin, the spectrum of sound in his portfolio has vastly expanded. In quality, not just quantity.
And it seems 2016 could be a defining one for Garrix. With Braun and his company pushing the new label leader's creative boundaries, and enabling his name to become brand-like in reckoning, the world is Martin's oyster. After his endorsement alongside Tiesto with 7UP in 2015, the impact of Braun's management was evident. Under Spinnin' one can imagine, with reason, his career would have taken a more formulaic pattern, with a repetitive nature. Thus making the split and legal repercussion's already looking like a blessing for fans and followers alike.
Having debuted a number of tracks at Miami last weekend, his solo album is one that will reflect how far he has come. Not only in skill and technique, but also in a symbolic sense. He's done a lot of growing up, not just visually, but as a person and an artist. Using Braun's contacts, Garrix has been opened up to a number of beneficial avenues. His collaboration with Usher helped secure EDM's overlap with the mainstream charts, with a track alongside Beiber potentially in the works.
Now taking a liberated direction, the list of rumoured collaborations now brings with it an air of respect and curiosity, rather than mutterings of 'band-wagoning' his surrounding hype. In turn, showing how far he's truely come. Embodied in his body language behind the decks at Miami on Friday (when compared to 2014), the range of sound in the ID's he featured was a fascinating spectacle. Topped by Braun's impact also shown by his social media content, with "The Martin Garrix Show" episodes, it seems to have become a perfect coming together for Scooter Braun and Martin Garrix, and their expansion in the dance music scene.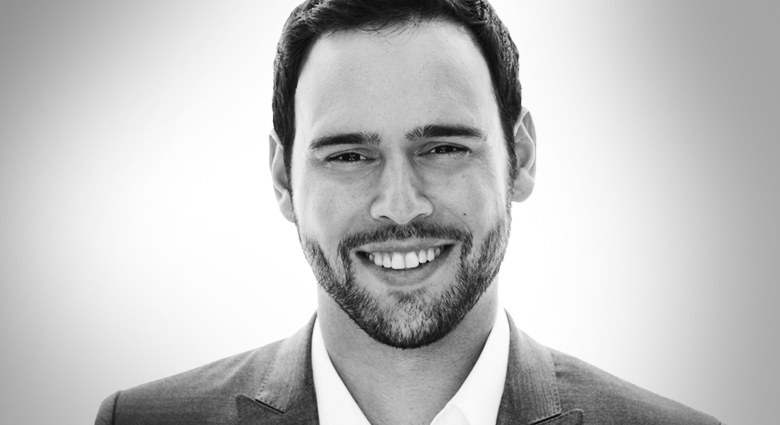 Breaking down the barriers from becoming a label puppet, and avoiding the road of 'selling-out', to what is shaping up to be a fully-fledged re-invention of themselves is no easy task. And it can't be done alone in such a commercially driven industry. And central to this change has been Braun. For both Angello and Garrix.
While many will still call Garrix a sell-out, and some may even claim Swedish House Mafia were Steve's best days, the allusion they do this for financial gain, and are examples of label-puppets, is now a weak one. Having done shows for free in Angello's case, or giving away a number of free downloads in Garrix's, their actions are more likely to have sourced from a personal choice than manipulative marketing given their amassed following and industry status. And that the distinction between masked meaning and genuine input is not all that blurry when alligned to answers given in relevant interviews. All of which in turn, prompts due credit to Scooter Braun and his team for providing a liberated structure that provides independence and collaboration simultaneously.
Longevity in such a saturated industry is tough. And with Steve Angello reflecting what can be achieved when timing and good people combine throughout his career, one can't help but see modern-day similarities with Martin Garrix. And with EDM set to stay and continue to be the fastest growing genre in music for the foreseeable future, expect to see these two names over and over in the years and decades to come – And the influence of Scooter Braun's inclusion in their personal networks ever-present.